Moving to Canada from China
Customer Information: Mr. Zhang
Service time: 2018.6.20
Case Study: Mr. Zhang immigrated to Canada and shipping some furniture to Vancouver.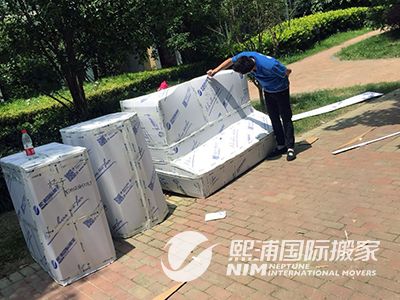 Mr. Zhang and his wife have been working in Vancouver for many years. They have been looking forward to getting Maple Leaf Card. They finally got an immigrant visa in March this year, then sold the Suzhou house and moved some large furniture to Canada. Introduced by a Chinese friend in Vancouver, Mr. Zhang found the Xipu International Moving Company. In moving, Mr. Zhang's request is not much. He only hopes that the furniture can be moved to Canada intact.
Most of the items that Mr. Zhang wants to carry are large-scale furniture, such as sofas, beds, wardrobes, etc. To transport these furniture to Vancouver intact, there are many factors to consider, so in the process of handling and packaging, practice Kung Fu. It is especially important that the furniture may be scratched if it is slightly inadvertent. Xipu's staff free of charge to Mr. Zhang to measure the volume of items to be transported, and to develop the best price plan.
The weather in June has been a bit hot, and Xipu's moving master, Mr. Ruo, came to Mr. Zhang's home in Suzhou. Some small objects have been packaged, and the large furniture left is waiting for the masters of Xipu to show their talents. For the detachable furniture, take it apart, and then carefully wrap it with the materials provided by Xipu. Can not be dismantled, directly packaged in whole, shock-proof film and three layers of outer and outer layers of pearl cotton, wrapped in cardboard according to the shape of the carton, so as to avoid bumps and ensure that the furniture will not be damaged.
After the furniture is packaged, it will be shipped to the warehouse in Shanghai. After a month and a half, Mr. Zhang will receive the furniture in his new home in Vancouver.